We all get in a position at times in our lives where it's hard to see the forest for the trees. That's why it's an important daily habit to step back and look at the big picture.
Self-improvement is continual, gradual, daily change. The problem is, it takes daily focus – which most people tend to lose.
When there's an unexpected crisis, THEN it's easy to focus. You handle the danger on the spot. But when a bad situation develops little by little, day after day, we're often not really aware of the problem until it's too late.
If that situation sounds familiar to you, then it's REALLY important that you see the big picture. Life demands your focus. If you aren't in the daily habit of focusing, then life will send some pain your way to get your attention.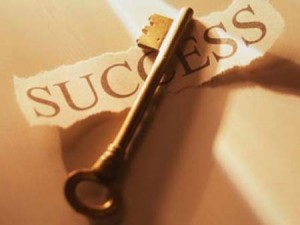 It's a lot less stressful to make life changes on your own schedule, avoiding that crisis. When you look at the big picture and see changes you'd like to make, you can start making them gradually, which is much more pleasant than having life force those changes on you.
Sometimes, even gradual change can be difficult because of the way others see you. If that is the case, then THAT is a good place to start. Think through a plan that will put you in a position where other peoples' preconceived notions don't matter to you – so that all that really matters is what YOU think. Then work that plan on a daily basis. Make it a habit, and make it reality.
Self-improvement is something we all need to do, every day. Avoiding it doesn't work. Instead, step back. Look at the big picture. Which life problem area stands out? Is it something you really want to change? OK. Start. Make a plan and work your plan every day. EVERY day!
Before you know it, you will be a different person. You'll be especially proud of the changes you made in yourself. And this will make you a happier person.
To Your Success,
Peter Grimes