Over the years, I've observed a lot of people who have not achieved what they want in life. These people often have a lot in common. I thought it might benefit YOU to have a list of things NOT to do. So, following is what seems to be a mental "To Do" list for non-achievers: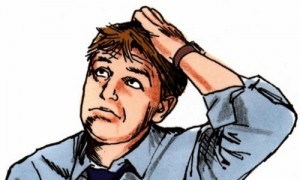 1. Don't listen to anyone who has had actual success.
2. Take advice from everybody you know who has never achieved a dream.
3. Plan, plan, plan, and plan some more. Get everything 100% right. Then check it a few more times before you actually DO something.
4. Blame others for your failure to achieve what you want.
5. Take time every day to remind yourself what a loser you are.
6. Repeat the same mistakes over and over.
7. Keep going in the same direction that has never gotten you where you want to go.
8. Don't do anything to replace those limiting, negative thoughts you've always had.
9. Keep spending time around those people who assure you you'll never be successful.
10. Insist that you are right, no matter what the outcome of any action, because being wrong is worse than failure.
Is there anything on this list that YOU ever do?
If so, how can you change it?
To Your Success,
Peter Grimes